Senior Business Analyst
Apply
Apply Later
Location Gurgaon, India; Shanghai, China
About GoDaddy
GoDaddy powers the world's largest cloud platform dedicated to small, independent ventures. With nearly 18.5 million customers worldwide and over 77 million domain names under management, GoDaddy is the place people come to name their idea, build a professional website, attract customers and manage their work. Our mission is to give our customers the tools, insights and the people to transform their ideas and personal initiative into success. To learn more about the company visit www.GoDaddy.com.
BA III For Productivity Analytics.
As a data-driven company, GoDaddy, is continually seeking talented and highly-motivated Data Scientists to join our Analytics team. On our team, you will join forces with leaders of our product, platform, website, customer experience, and marketing teams and will be integral to our company growth through the insights, forecasts and applications you produce.
At GoDaddy, our Analytics team is transforming the way we do business. The team applies advanced analytics, data science and engineering to develop cutting edge analytical solutions utilizing the latest technologies and techniques. The output of our work is integrated into the GoDaddy ecosystem and leveraged by teams in our marketing, product development, operations, and care organizations. Our work helps shape how the firm goes to market.
We are seeking team members that are passionate, extraordinary, analytical, strategic, and inquisitive. The successful candidate will work to effectively to turn business questions into data analysis, and provide data-driven recommendations to cross-function teams. This role is focused on your experience and knowledge in driving insights using big data.
Responsibility:
•                    Support product team by understanding their goals and objectives, developing analytic requirements, providing answers to business questions, making recommendations, and joining forces in driving business improvement and optimization.
•                    Use data to tell a story. Conduct in-depth analytics to identify actionable insights, suggest recommendations and influence the direction of the business by effectively communicating findings to Global cross-functional groups.
•                    Build dynamic and rich dashboards. Show results in easy-to-understand visualizations that help our partners understand their business and its drivers.
•                    Build end-to-end reporting solutions from multiple data structures and sources.  Support the design, development and implementation of enterprise-wide views, dashboards and custom reporting.
•                    Forecast and set product team goals.
Requirements:
•                    Minimum 2 years of relevant work experience in analytics.
•                    Experience using SQL to discover, aggregate and extract data a MUST.  Large dataset experience a plus.
•                           STRONG experience with data visualization using Tableau. Must be able to build custom dimensions and measures in tableau.
·       Strong communication skills, with the ability to explain and summarize complex analysis clearly and succinctly, and to support conclusions with thoughtfully selected visualizations.
·       Ability to partner and collaborate across teams in multiple time zones, context switching between technical discussions of databases and queries to business discussions around customer behavior and optimization of marketing dollars.
·       Familiarity with analytical techniques, including trend analysis, forecasting, and experiment design.
·       Bachelor's degree in quantitative field such Mathematics, Statistics, Computer Science, Engineering, Finance, Economics, etc…  Postgrad degree a plus.
Preferred Qualification:
·       Experience manipulating data sets through open source quantitative software (ie: R, Python..etc
·       Master/ PhD in quantitative discipline: Statistics, Math, Econometrics, Quantitative Finance, etc.
GoDaddy is proud to be an equal opportunity employer. We will not discriminate against any applicant or employee on the basis of age, race, color, creed, religion, sex, sexual orientation, gender, gender identity or expression, medical condition, national origin, ancestry, citizenship, marital status or civil partnership/union status, physical or mental disability, pregnancy, childbirth, genetic information, military and veteran status, or any other basis prohibited by applicable federal, state or local law. GoDaddy will consider for employment qualified applicants with criminal histories in a manner consistent with local and federal requirements.
If you need assistance completing an application for a position with us, please reach out to our Recruiting Team at Recruiting@godaddy.com
Please note that GODADDY does not accept unsolicited resumes from recruiters or employment agencies.
To submit your application to this position, please click Apply . On the next screen, after you click Apply, click Create to establish your candidate account. If you have previously created a candidate account, please slick Sign-In and use that account to complete your application.
Job ID R005905
Apply
Apply Later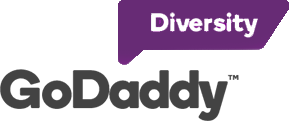 Our diverse employee population reflects the customers we serve. We support and celebrate everyone on our team through our Employee Resource Groups, open and inclusive to all.
Learn More