Site Reliability Engineer
Apply
Apply Later
Location Gilbert, Arizona; Hiawatha, Iowa; Kirkland, Washington; San Francisco, California; Scottsdale, Arizona; Sunnyvale, California; Tempe, Arizona
About GoDaddy
GoDaddy powers the world's largest cloud platform dedicated to small, independent ventures. With 19 million customers worldwide, GoDaddy is the place people come to name their idea, build a professional website, attract customers and manage their work. Our mission is to empower entrepreneurs everywhere, making opportunity more inclusive for all. To learn more about the company visit www.GoDaddy.com.
GoDaddy engineers are shifting the global economy to support small businesses worldwide to create beautiful online experiences for their customers that help them grow and manage their business. We work fearlessly to build innovative solutions, platforms and business applications tailored to the unique needs of the small business owner. Using a collaborative, agile, small team approach we make cutting edge technologies simple and effective. Our team of technologists do the heavy lifting, so our customers can focus on making their dreams come true.
One of the major areas of business at GoDaddy is the upkeep and development of our Infrastructure Services. As a Site Reliability Engineer at GoDaddy you will be a key part of the operation helping to ensure platforms capabilities are engineered with innovation and to help provide amazing outcomes and experiences to our internal and external customers.
Responsibilities:
Will configure and operate RHEL, CentOS, CloudLinux and other mainstream distributions.
Web and Application Server Technologies – Understanding of the configuration and management of the Apache, IIS, Nginx, TomCat, SendMail, EXIM, ProFTPd, etc. Will implement full LAMP stack configurations
Virtualization Technologies – Will work with OpenStack, KVM, and implementation of Linux / Open Source technologies on the platform.
Config and Automation Management – General operational understanding of common Configuration Management technologies employed on Open Source and Proprietary platforms such as Puppet, Ansible and Fabric.
Will perform debugging analysis and provide an engineered solution based approach for resolution of issues
Will work with API's both consuming and providing
Will work with SQL and noSQL data based technologies, such as MySQL and Cassandra, with a focus on basic troubleshooting and query abilities.
Performance and Reliability Management – Will troubleshoot and make recommendations on improvement. and will write scripts and applications in Python, Node and other industry standard languages.
Basic Qualifications
2+ years of experience in a large-scale environment (1000+ servers)

Familiarity with providing solutions via automation using industry- standard languages and code management methodologies like: (Python, NodeJS, etc) (Git, SVN, TFS, etc.)

Understanding of Linux operating systems and bash scripting

Must have strong analytical thinking, preparedness, detail-oriented and able to multi-task
Preferred Qualifications
Knowledge of virtualization technologies like: KVM, OpenStack, Virtuozzo, VMware, Xen, etc.

Embrace DevOps and Agile methodologies

Familiarity with:
Mainstream Open Source technologies
Database technologies (MySQL preferred)
Industry-standard storage solutions like: Isilon, Nexenta, NetApp, etc.
Awareness of monitoring technologies and methodologies like: Sensu, Moogsoft, Site24x7, etc.

Practiced with RESTful APIs.

Certifications:

RHCSA or LPIC-2
GoDaddy is proud to be an equal opportunity employer. We will not discriminate against any applicant or employee on the basis of age, race, color, creed, religion, sex, sexual orientation, gender, gender identity or expression, medical condition, national origin, ancestry, citizenship, marital status or civil partnership/union status, physical or mental disability, pregnancy, childbirth, genetic information, military and veteran status, or any other basis prohibited by applicable federal, state or local law. GoDaddy will consider for employment qualified applicants with criminal histories in a manner consistent with local and federal requirements.
If you need assistance completing an application for a position with us, please reach out to our Recruiting Team at Recruiting@godaddy.com
Please note that GODADDY does not accept unsolicited resumes from recruiters or employment agencies.
To submit your application to this position, please click Apply . On the next screen, after you click Apply, click Create to establish your candidate account. If you have previously created a candidate account, please slick Sign-In and use that account to complete your application.
Job ID R007129
Apply
Apply Later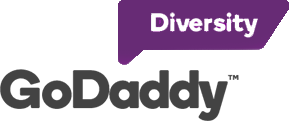 Our diverse employee population reflects the customers we serve. We support and celebrate everyone on our team through our Employee Resource Groups, open and inclusive to all.
Learn More