Overview
GoDaddy engineers are shifting the global economy to support small businesses worldwide to create beautiful online experiences for their customers that help them grow and manage their business. We work fearlessly to build innovative solutions, platforms and business applications tailored to the unique needs of the small business owner. Using a collaborative, agile, small team approach we make cutting edge technologies simple and effective. Our team of technologists do the heavy lifting, so our customers can focus on making their dreams come true.
Success Profile
What makes a successful Senior Software Development Engineer (Full Stack) - Application Services employee at GoDaddy?
Check out the traits we're looking for and see if you have the right mix.
Problem-solver

Focused

Organized

Self-starter

Strategic

Visual
Adaptable

Detail-Oriented

Communicator

Multi-Tasker

Creative

Perceptive

Tech Savvy

Quick-Thinking
Job Description
About GoDaddy
GoDaddy powers the world's largest cloud platform dedicated to small, independent ventures. With 20 million customers worldwide, GoDaddy is the place people come to name their idea, build a professional website, attract customers and manage their work. Our mission is to empower entrepreneurs everywhere, making opportunity more inclusive for all. To learn more about the company visit www.GoDaddy.com.
We've adapted our hiring process in response to COVID-19.  To learn more about what GoDaddy is doing differently click here.
You are a senior full-stack or front-end software engineer, and we at GoDaddy want you to join us to build the next major version of user experiences at GoDaddy. As part of this team, you will be tasked with developing our industry leading platform for on-boarding and managing products and services in the public cloud. You'll partner with internal teams to bring a cohesive and effortless experience to our engineering teams whenever they come to our portal. Your efforts will help our engineering teams develop in the public cloud as well as move workloads from the private cloud to the public cloud.
Your demonstrated history of adaptability will benefit you and our team. We don't expect you to have experience with a specific language, service infrastructure, or database tool. We are looking for your willingness to grow, learn the technologies we have in place, and influence these choices with sound technical decisions as development progresses.
Right now, our stack includes:
React, Redux and Next.js for front-end development, Webpack for bundling, relying on the latest ES6/ES2015+ JavaScript language features

Jest and Mocha as React testing framework

CICD workflow and hosting in OpenStack and AWS using Jenkins, Docker and other dev-ops tools.
Our development is integrated, so you will own your code from inception through production. We expect you to have a passion for doing the right thing for your customer, and for your growth mindset to enable you to learn new technologies and capitalize on unforeseen opportunities.
While our team contributes code to and accepts contributions from other GoDaddy teams (our "internal open source" model), we also participate in the public Open Source Software community via GitHub. You can find us at https://godaddy.github.io. If you aren't already an OSS contributor, come add your talents to ours in giving back to the software community has enabled us to build faster and thrive technically.
Our team is a welcoming place for all people. Some things that make us special:
Our open office space is welcoming and comfortable, and you and your teammates will often work from home as you choose.
We pride ourselves on a culture of sensitivity and respect for each other.
We value the creativity, inclusion, and customer focus that drawing from a diverse talent pool generates. Learn about company-sponsored employee resource groups at 

https://careers.godaddy.com/culture#diversity

.
We work with local partners to source excellent talent from non-traditional backgrounds, such as 

mid-career-transition

 internship programs.
We have a generous paid maternity and paternity leave policy with discounted childcare plans in most metros.
We dedicate budget for training and conferences.
The ideal candidate will be passionate about doing the right thing for the customer and will have a growth mindset: learning new technologies and capitalizing on unforeseen opportunities.
Primary Responsibilities:
Write efficient, maintainable code, proven with unit and integration tests.
Participate in planning, architecting, implementing, and maintaining our client and server side JavaScript platform enabling next generation experiences.
Demonstrate extraordinary customer focus, joining forces to build our Logged in experiences and flows.
Set high standards, reviewing your teammates' code, defining best practices, and looking for ways to improve the overall quality of our codebase.
Own outcomes, releasing high-quality code such that your team's DevOps on-call responsibilities remain light.
Write, edit and improve technical documentation.
Mentor your fellow engineers and help them develop professionally.\
Understand the nuances between browsers and provide advice and guidance to other developers on handling those nuances.
Contribute to Open Source projects related to the tech stack and domain of our products. Work fearlessly, take risks, try new things, and share your failures and successes with the team.
We're looking for a majority of the following experiences:
Strong understanding of Javascript, Node, Python, Java or other relevant language

5+ years of professional software development experience.

You have experience developing and designing REST API's based web services.

You have a strong understanding of the fundamentals of core web technologies: JavaScript, CSS3, and HTML5.

You have experience

planning, designing, and developing applications on AWS. 

You have experience with front end technologies such as Less, Sass, React, jQuery, Next.js and others.
You have a strong understanding of git and git-based workflows.
You have used multiple build and bundling technologies such as Jenkins and Webpack to ship production-ready software.
Experience with DevOps and understand what deployment means using systems like docker, AWS, OpenStack, or Artifactory.
Experience in an Agile software development environment.
In order to be eligible to apply for a new position internally, you must be in good standing in your current position, meaning you are not currently on any form of corrective action and you are maintaining a level of performance that is at or above the minimum performance standards for your current position.  Any request for exceptions to this policy will be reviewed on a case-by-case basis. Please be courteous and inform your current manager that you are applying and connect with him/her prior to interviewing for any new position so they are able to assist you in any potential career path change.
GoDaddy is proud to be an equal opportunity employer. We will not discriminate against any applicant or employee on the basis of age, race, color, creed, religion, sex, sexual orientation, gender, gender identity or expression, medical condition, national origin, ancestry, citizenship, marital status or civil partnership/union status, physical or mental disability, pregnancy, childbirth, genetic information, military and veteran status, or any other basis prohibited by applicable federal, state or local law. GoDaddy will consider for employment qualified applicants with criminal histories in a manner consistent with local and federal requirements.
If you need assistance completing an application for a position with us, please reach out to our Recruiting Team at myrecruiter@godaddy.com
Please note that GODADDY does not accept unsolicited resumes from recruiters or employment agencies.
To submit your application to this position, please click Apply . On the next screen, after you click Apply, click Create to establish your candidate account. If you have previously created a candidate account, please slick Sign-In and use that account to complete your application.
Job ID R009197
Apply
Benefits
Healthcare

GoDaddy helps keep employees fit and healthy with generous health benefits. From the best medical, vision, dental, and disability to on-site health and wellness assessments and employee assistance plans.

Tuition Reimbursement

GoDaddy is a strong believer in the value of higher education. The Education Reimbursement Program encourages our employees to pursue further education and advancement at the company.

Professional Development

GoDaddy offers programs to help advance the careers of our employees. Programs include instruction led by our trainers, as well as opportunities for Tuition Reimbursement.

PTO

GoDaddy encourages employees to take time away from work to Live Passionately. GoDaddy goes above and beyond to provide opportunities to enjoy time away from work and we provide generous time away to rest & recharge.

Work/Life Balance

We know that maintaining a work/life balance is the key to success. At GoDaddy, we provide many perks and amenities to help facilitate this balance.

Retirement Plans

GoDaddy looks closely at the retirement provisions and provides a competitive 401k employer match program. Our retirement plans are designed to fund a comfortable retirement for our employees.
The amazing thing about GoDaddy wasn't that we were able to define a company standard and have that standard meet or exceed our goals in defining it. The amazing thing was how open the teams were to joining forces to investigate, decide, evangelize and engage on a change like this.
Chris Evans, VP of Engineering
I haven't met a developer yet who doesn't want to change the world for the better with their work.
Blake Irving, GoDaddy Board Director & Former CEO
The product team combines data and customer insight to deliver impactful experiences around the world. Working here is an opportunity to make a difference globally by helping individuals make a living and bring their ideas from inception to reality.
Steven Aldrich, Chief Product Officer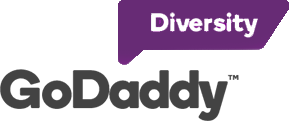 Our diverse employee population reflects the customers we serve. We support and celebrate everyone on our team through our Employee Resource Groups, open and inclusive to all.
Learn More