Senior General Ledger Accountant (m/w/d)
Apply
Apply Later
Location Cologne, Germany
GoDaddy betreibt die weltweit größte Cloud-Plattform für kleine, unabhängige Unternehmen. Mit 19 Millionen Kunden rund um den Globus ist GoDaddy der richtige Platz für jeden, der eine Idee verwirklichen, eine professionelle Website erstellen, Kunden gewinnen und sein Projekt online verwalten möchte. Unsere Mission ist, unseren Kunden die Tools, das Know-how und die Kontakte zu bieten, um ihr persönliches Engagement zum Erfolg zu führen. Wer mehr über das Unternehmen erfahren will, ist auf www.GoDaddy.com herzlich willkommen.
Zur Unterstützung unseres General Ledger-Teams am Standort Köln-Porz suchen wir zum nächstmöglichen Zeitpunkt eine/n
Senior General Ledger Accountant (m/w/d)

Als Senior General Ledger Accountant agierst du als Experte in allen Bilanzierungsfragen für die deutschen Gesellschaften von GoDaddy EMEA. Du gestaltest buchhalterische Lösungen für verschiedenste operative Herausforderungen und wirkst maßgeblich bei der Erstellung von Jahresabschlüssen unterschiedlicher Größenordnungen nach HGB und dem (Teil-) Konzernabschlusses nach IFRS mit. Weiterhin bildest du eine wichtige Schnittstelle zwischen Controlling und Accounting, indem du bei der Erstellung des monatlichen Reportings unterstützt.
Was wir dir bieten:
Einen unbefristeten Arbeitsvertrag
Abwechslungsreiche Herausforderungen, die nie langweilig werden
Flexible Arbeitszeiten
Beste Entwicklungsmöglichkeiten
Klimaneutral klimatisierte Büro
Kantine mit kostenfreiem Mittagessen
Regelmäßige Firmenfeiern
Modernes und agiles Arbeitsumfeld
Internationale Teams
Nette Kollegen und echter Teamgeist
Gute Verkehrsanbindung (mit Auto und öffentlichen Verkehrsmitteln) sowie ein kostenfreies Parkhaus
Duz-Kultur
Deine Aufgaben:
Erstellung von Monats-, Quartals-, und Jahresabschlüssen deutscher und internationaler Gesellschaften nach HGB
Zuarbeiten bei der Konsolidierung und Erstellung des Konzernabschlusses nach US-GAAP
Erstellung / Prüfung der monatlichen Sarbanes-Oxley Dokumentationen
Mitgestaltung bei der Standardisierung und Optimierung von Finanzprozessen und unternehmensweiten Kontrollen
Übernahme der Buchhaltung im Hauptbuch
Durchführung statistischer Meldungen
Unterstützung bei der Weiterentwicklung einer Konzernbilanzierungsrichtlinie
Mitarbeit im Rahmen von Post Merger bzw. Post Acquisition Integration aus kaufmännischer Sicht
Das zeichnet dich aus:
Erfolgreich abgeschlossenes betriebswirtschaftliches Studium, und/oder eine Weiterbildung zum/zur Bilanzbuchhalter/in
Mehrjährige einschlägige Berufserfahrung
Ausgeprägte Kenntnisse nach HGB und Kenntnisse nach IFRS, US-GAAP-Kenntnisse sind von Vorteil
Versierter Umgang mit Microsoft Excel und PowerPoint
Prüfungs- oder Beratungserfahrung von Vorteil
Zuverlässige, strukturierte und selbständige Arbeitsweise
Engagement, Enthusiasmus, Ausdauer und Beharrlichkeit, um wesentliche Veränderungen voranzutreiben
Sehr gute Englischkenntnisse in Wort und Schrift, weitere Fremdsprachenkenntnisse sind von Vorteil
Haben wir dein Interesse geweckt? Bitte sende uns deine Bewerbung unter Angabe der Kennziffer, deiner Gehaltsvorstellung und des frühestmöglichen Eintrittsdatums zu. Deine Bewerbungsunterlagen kannst du an Nathalie Wauters, Personalabteilung, Hansestraße 111, 51149 Köln, senden.
Um sich über unsere Karriereplattform zu bewerben, klicken Sie bitte "Apply" und im Anschluss "Create" um einen Bewerberaccount (Candidate Account) zu erstellen. Wenn Sie bereits zuvor einen Account erstellt haben, loggen Sie sich einfach mit Ihren existierenden Zugangsdaten ein und starten mit Ihrer Bewerbung.
GODADDY akzeptiert keine unaufgeforderten Bewerbungen von Personalvermittlern oder Arbeitsagenturen 
Job ID R008924
Apply
Apply Later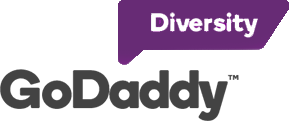 Our diverse employee population reflects the customers we serve. We support and celebrate everyone on our team through our Employee Resource Groups, open and inclusive to all.
Learn More