Legal Counsel (m/w/d) - Employment Law
Apply
Apply Later
Location Cologne, Germany; Hürth, Germany
GoDaddy betreibt die weltweit größte Cloud-Plattform für kleine, unabhängige Unternehmen. Mit 19 Millionen Kunden rund um den Globus ist GoDaddy der richtige Platz für jeden, der eine Idee verwirklichen, eine professionelle Website erstellen, Kunden gewinnen und sein Projekt online verwalten möchte. Unsere Mission ist, unseren Kunden die Tools, das Know-how und die Kontakte zu bieten, um ihr persönliches Engagement zum Erfolg zu führen. Wer mehr über das Unternehmen erfahren will, ist auf www.GoDaddy.com herzlich willkommen.
Zur Unterstützung an unserem Standort Köln suchen wir zum nächstmöglichen Zeitpunkt eine/n
Legal Counsel (m/w/d) – Employment Law
Als Legal Counsel – Employment Law bist du verantwortlich für alle arbeitsrechtlichen Angelegenheiten für Deutschland, vorrangig im Bereich der Betriebsratstätigkeit, und unterstützt weitere Standorte in EMEA. Du berichtest an den Assistant General Counsel – International Employment und arbeitest unter anderem eng mit der Personalabteilung zusammen.

Das erwartet dich bei uns:
Ein unbefristeter Arbeitsvertrag
Abwechslungsreiche Herausforderungen, die nie langweilig werden
Beste Entwicklungsmöglichkeiten
Flexible Arbeitszeiten
Klimaneutral klimatisierte Büros
Kantine mit kostenfreiem Mittagessen
Regelmäßige Firmenfeiern
Modernes und agiles Arbeitsumfeld
Internationale Teams
Nette Kollegen und echter Teamgeist
Gute Verkehrsanbindung (mit Auto und öffentlichen Verkehrsmitteln) sowie ein kostenfreies Parkhaus
Duz-Kultur
Das sind deine Aufgaben:
Du bist Ansprechpartner für die Personalabteilung bei allen arbeitsrechtlichen Fragestellungen 
Du bildest eine Schnittstelle zu den deutschen Betriebsräten und bist verantwortlich für die Erarbeitung, Aktualisierung und Verhandlung von Betriebsvereinbarungen
Auf Basis Deines internen Netzwerks hältst Du Dich stets über Arbeits- und Beschäftigungsentwicklungen, Risiken und Chancen innerhalb des Unternehmens auf dem Laufenden
Du unterstützt den Assistant General Counsel – International Employment bei der Entwicklung und Überprüfung von Richtlinien, Handbüchern und Vorlagendokumenten, bei der rechtlichen Implementierung von EMEA-weiten Systemen und Prozessen und bei Management-Trainings
Enge Zusammenarbeit mit unseren externen Rechtsanwälten

Das zeichnet dich aus:
Einschlägige Berufserfahrung als Volljurist mit Schwerpunkt Arbeitsrecht, idealerweise in internationalen Konzernstrukturen mit starkem Inhouse-Bezug in einer oder mehreren anderen EMEA-Jurisdiktionen
Umfangreiche praktische Verhandlungserfahrung im Umgang mit deutschen Betriebsratsangelegenheiten
Exzellente juristische Recherche- und Schreibfähigkeiten
Ausgeprägter Geschäftssinn, hohe Leistungsbereitschaft sowie ein gutes Verständnis für wirtschaftliche Zusammenhänge
Fähigkeit, sensible Situationen taktvoll und dennoch bestimmt zu handhaben, 
Hohes Maß an Durchsetzungsfähigkeit und stark ausgeprägte Hands-On-Mentalität
Zeitliche Flexibilität, u.a. um Abendgespräche mit den USA zu führen
Bereitschaft zu gelegentlichen Dienstreisen innerhalb und außerhalb Deutschlands
Sehr gute Kommunikationsfähigkeiten in Deutsch und Englisch
Bitte sende uns deine Bewerbung unter Angabe der Kennziffer, deiner Gehaltsvorstellung und des frühestmöglichen Eintrittsdatums zu.
Richte deine Bewerbung gerne per Email an GoDaddy, Personalabteilung,
Frau Shirin Steinwede, Hansestraße 111, 51149 Köln
Bei Rückfragen melde dich gern unter Tel. +49 (0) 89 552 66 204.

Um sich über unsere Karriereplattform zu bewerben, klicken Sie bitte "Apply" und im Anschluss "Create" um einen Bewerberaccount (Candidate Account) zu erstellen. Wenn Sie bereits zuvor einen Account erstellt haben, loggen Sie sich einfach mit Ihren existierenden Zugangsdaten ein und starten mit Ihrer Bewerbung.
GODADDY akzeptiert keine unaufgeforderten Bewerbungen von Personalvermittlern oder Arbeitsagenturen 
Job ID R008752
Apply
Apply Later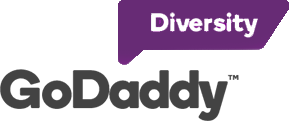 Our diverse employee population reflects the customers we serve. We support and celebrate everyone on our team through our Employee Resource Groups, open and inclusive to all.
Learn More