Head of Care Operations for EMEA
Apply
Apply Later
Location Cologne, Germany; Iași, Romania; Ismaning, Germany; Nottingham, United Kingdom; Sofia, Bulgaria
GoDaddy powers the world's largest cloud platform dedicated to small, independent ventures. With nearly 17.5 million customers worldwide and over 76 million domain names under management, GoDaddy is the place people come to name their idea, build a professional website, attract customers and manage their work. Our mission is to give our customers the tools, insights and the people to transform their ideas and personal initiative into success. To learn more about the company visit www.GoDaddy.com.
Drive operational excellence and customer experience across GoDaddy's markets, sites, brands and departments for all customer care touch points in the EMEA region. Collaborate closely with leadership to formulate the Care strategy, creating new capabilities and driving positive change.
Responsibilities:
- Lead Customer Care operations for a $500M+ business unit
- Successfully oversee and execute on the recruiting strategy in order to meet operational goals and customer experience
- Partner with various stakeholders in building new and innovative marketable care and product solutions
- Demonstrate forward-thinking and have a comprehensive approach to delivering services/products
- Continuously bring feedback from Care to GoDaddy product teams and marketers to better position GoDaddy within the market; differentiate GoDaddy with service delivery and execution
- Responsible for building and executing shared goals with Product and Marketing teams to deliver key outcomes for the company
- Own the preparation of the senior stakeholder meetings including explanation on trends, target achievement and areas of improvement
- Create new Care and Customer Development capabilities
- Support the decision-making process (strategic to tactical), so that senior leaders can make informed decisions
- Oversee and manage service delivery of Care, considering all relevant KPIs and the impact on short-term and long-term target achievements
- Understand and implement new technologies e.g. case management, ticketing, chat, etc. for the EMEA region 
- Demonstrate industry leading processes and use of technology to drive decision making
- Identify and develop talent within the Care EMEA team. Provide feedback to direct reports that facilitate growth and development
- Create a pipeline of talent for the future expansion of the Customer Care Center
- Create an employee culture that exemplifies the GoDaddy brand for employees, customers, and GoDaddy
- Incorporate tools, systems, and resources to deliver maximum results for the organization while delivering an extraordinary experience for our customers
- Perform other tasks and assignments as directed

Qualifications:  
- Experience operating care centers within a global, multi-site, Omni-channel support and sales organization
- Experience within a blended agent sales and service model with P&L responsibility
- Demonstrated ability to deliver sustained business performance in a sales organization
- Proficient in Microsoft Office (Outlook, Excel, Word, PowerPoint, One Note).
- Strong mathematical, statistical, analytical, communication and organization skills
- Self‑motivated; excels in a minimal guidance, high-profile position
- Demonstrated ability to effectively lead a team
- Proven ability to influence others that do not directly report to the position
- Able to multi‑task and meet opposing demands
- Proven project management skills
- Four-year college degree or equivalent experience is required
- Five plus (5+) years of experience in a Care operations leadership role is preferred
To submit your application to this position, please click Apply . On the next screen, after you click Apply, click Create to establish your candidate account. If you have previously created a candidate account, please slick Sign-In and use that account to complete your application.
Job ID R002611
Apply
Apply Later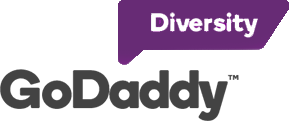 Our diverse employee population reflects the customers we serve. We support and celebrate everyone on our team through our Employee Resource Groups, open and inclusive to all.
Learn More