Senior Business Analyst – Mobile Analytics
Apply
Apply Later
Location Carlsbad, California; Kirkland, Washington
About GoDaddy
GoDaddy powers the world's largest cloud platform dedicated to small, independent ventures. With 19 million customers worldwide, GoDaddy is the place people come to name their idea, build a professional website, attract customers and manage their work. Our mission is to empower entrepreneurs everywhere, making opportunity more inclusive for all. To learn more about the company visit www.GoDaddy.com.
As a pioneering tech company, data drives every aspect of GoDaddy's business. The world-class Business Analytics team at GoDaddy plays a pivotal role in extracting diagnostic, predictive and prescriptive insights from data and driving business outcomes.
Mobile Application Analytics is a new functional area within Business Analytics and is looking to expand further. We are looking for highly motivated and talented team members who can unlock the value buried in data and deliver superior outcomes for customers and business partners around the world.
This is an exciting role with global scale and scope. Your work will cut across different verticals such as marketing, platform and product, and will lead the definition of our mobile analytics strategy. With Mobile Application Analytics being a new area in the company, you will have high levels of ownership and impact and tremendous opportunities for growth.
Responsibilities:

Use data to tell a story. Conduct in-depth analytics to identify actionable insights, suggest recommendations and influence the direction of the business by effectively communicating findings to cross-functional groups.    
Build dynamic and rich dashboards. Show results in easy-to-understand visualizations that help our partners understand their business and its drivers.
Build end-to-end reporting solutions from multiple data structures and sources.  Lead the design, development and implementation of enterprise-wide views, dashboards and custom reporting.
Working with business partners to understand their goals and objectives, converting business needs into analytic requirements, generating analytic insights, presenting the insights to stakeholders and driving business improvements.
Hands-on development of descriptive, diagnostic, predictive and prescriptive analytic models using tools such as Redshift, Hive SQL, Python and R for a variety of business use cases.
Carrying out deep-dives and root-cause analysis of emerging business trends, identifying key drivers and actionable insights on a global scale.

Requirements:

An ideal candidate would have:

Minimum 5 years of relevant work experience in an analytics role working with native mobile applications, preferably in a digital native organization in SaaS/Subscription, eCommerce or Payments domain.

Advanced degree in a quantitative field or a Bachelor's degree with highly relevant experience.

Expert proficiency in SQL, ideally in a Big Data ecosystem e.g. Hive or AWS. You need to be super comfortable with pulling, joining, re-shaping and analyzing large, disparate and highly complex datasets.

Command over data science techniques such as linear regression, binary classification, CART, clustering, time series forecasting, A/B testing.

Command over at least one scripting language like Python / R.  General programming aptitude and ability to write production-grade code.

Expertise with data visualization tools like Tableau. You know how to package and productionize predictive models and diagnostic insights for business users in the form of reports and dashboards.

Track record of projects spanning the full analytics lifecycle: ideation, data preparation, insights generation and modeling, operationalization, pre-post impact tracking and quantification of business value.

The ability to work autonomously and make critical decisions independently. Proven communication and collaboration skills; willingness to take the initiative to contribute beyond basic responsibilities.

Can-do attitude and learner mindset, eager and willing to explore new business/technical areas and dive deep.

Title and level will be commensurate with experience.

Building and owning the data and analytic foundation to carry out all of the above activities at scale and at high velocity e.g. production datasets, business logic, data science models, scores, measurement frameworks, KPIs, reports, dashboards and data products.
GoDaddy is proud to be an equal opportunity employer. We will not discriminate against any applicant or employee on the basis of age, race, color, creed, religion, sex, sexual orientation, gender, gender identity or expression, medical condition, national origin, ancestry, citizenship, marital status or civil partnership/union status, physical or mental disability, pregnancy, childbirth, genetic information, military and veteran status, or any other basis prohibited by applicable federal, state or local law. GoDaddy will consider for employment qualified applicants with criminal histories in a manner consistent with local and federal requirements.
If you need assistance completing an application for a position with us, please reach out to our Recruiting Team at Recruiting@godaddy.com
Please note that GODADDY does not accept unsolicited resumes from recruiters or employment agencies.
To submit your application to this position, please click Apply . On the next screen, after you click Apply, click Create to establish your candidate account. If you have previously created a candidate account, please slick Sign-In and use that account to complete your application.
Job ID R007210
Apply
Apply Later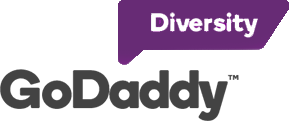 Our diverse employee population reflects the customers we serve. We support and celebrate everyone on our team through our Employee Resource Groups, open and inclusive to all.
Learn More