Overview
GoDaddy engineers are shifting the global economy to support small businesses worldwide to create beautiful online experiences for their customers that help them grow and manage their business. We work fearlessly to build innovative solutions, platforms and business applications tailored to the unique needs of the small business owner. Using a collaborative, agile, small team approach we make cutting edge technologies simple and effective. Our team of technologists do the heavy lifting, so our customers can focus on making their dreams come true.
Success Profile
What makes a successful Senior Engineering Manager employee at GoDaddy?
Check out the traits we're looking for and see if you have the right mix.
Problem-solver

Focused

Organized

Self-starter

Strategic

Visual
Adaptable

Detail-Oriented

Communicator

Multi-Tasker

Creative

Perceptive

Tech Savvy

Quick-Thinking
Job Description
About GoDaddy
GoDaddy powers the world's largest cloud platform dedicated to small, independent ventures. With 20 million customers worldwide, GoDaddy is the place people come to name their idea, build a professional website, attract customers and manage their work. Our mission is to empower entrepreneurs everywhere, making opportunity more inclusive for all. To learn more about the company visit www.GoDaddy.com.
We've adapted our hiring process in response to COVID-19.  To learn more about what GoDaddy is doing differently click here.
We are looking for a Senior Engineering Manager to be a part of our team working on technology to help GoDaddy improve our customers' businesses. We are a dynamic and growing company that loves what we do and are looking for technical people to share our vision. The Experimentation team is building a platform that helps product teams at GoDaddy deploy experimentation (e.g., A/B testing) to make sound decisions based on data that provide the best experience for our customers.
Responsibilities
We care about hiring great engineers rather than a specific language skill set, but many people want to know what tech we're using right now. The development stack spans API services (Python and Go), data science and data engineering (Hadoop, Hive, and NumPy), and DevOps (Kubernetes and AWS). What is more important than anything specifically on the list is your willingness to grow, learn, and adapt as our technology choices progress. A history of demonstrated creativity will be to your advantage. Many of the decisions for new projects will be directly driven by you, and you will own your code from inception through production.
Lead your team of 4-6 engineers by providing both career mentorship and technical vision for the product. Your team should feel empowered to solve big problems autonomously.
Perform code reviews and participate in suggesting and supporting high-quality engineering.
Collaborate with your team to build APIs and systems to help power our internal experimentation platforms.
Contribute code yourself to our experimentation platforms and the interstitial systems that help them run.
Work with your PM partner to regularly launch experiments and measure the customer impact of your work.
Participate in development of pipelines for gathering and analyzing experiment data.
Participate in DevOps, release, and on-call activities in support of your team's services.
Engage with engineers & leaders across GoDaddy to solve business and customer problems (from group-wide to company-wide).
Participate in recruiting activities, always growing the talent density and diversity of our teams.
Continuously improve agile practices within your team and across GoDaddy.
Ensure quality patterns and define, publish, and follow metrics to ensure product quality.
Basic qualifications
2-5 years of experience managing a high-functioning, collaborative team of engineers that delivers scalable systems.
Experience designing, building, and shipping backend systems with multiple tiers, including API, caching, and data access layers.
Experience in operationalizing data science platforms. This could be through, for example, building data pipelines or building A/B testing platforms.
Experience with back-end technologies such as Python, JavaScript, and Go.
Strong drive to learn, grow, and mentor engineers to do the same.
Preferred qualifications
Experience with infrastructure technology, like AWS and Kubernetes.
Experience with CICD platforms such as Jenkins, Travis or CircleCI.
Experience in an Agile software development environment.
Don't worry if you think that you don't meet all the qualifications here. The tools, technology, and methodologies we use are constantly changing. We value talent and interest over specific experience.
Team culture
Our team is a welcoming place for all people. Some things we're proud of:
Great place to re-enter the working world after time away.
Comfortable office spaces in Kirkland, WA, San Francisco and Sunnyvale, CA, and Cambridge, MA.
The tools and culture to work remote as necessary.
Highly collaborative team dedicated to the success of the team as a whole.
Sensitive and respectful working environment.
We value diversity on our teams and can prove it.
Dedicated, comfortable mother's rooms.
An emphasis on work-life balance that helps us have enjoyable and fulfilling jobs.
We believe in getting feedback about our work through participation in open source. Check out some of the posts and projects we have contributed:
GoDaddy is proud to be an equal opportunity employer. We will not discriminate against any applicant or employee on the basis of age, race, color, creed, religion, sex, sexual orientation, gender, gender identity or expression, medical condition, national origin, ancestry, citizenship, marital status or civil partnership/union status, physical or mental disability, pregnancy, childbirth, genetic information, military and veteran status, or any other basis prohibited by applicable federal, state or local law. GoDaddy will consider for employment qualified applicants with criminal histories in a manner consistent with local and federal requirements.
If you need assistance completing an application for a position with us, please reach out to our Recruiting Team at myrecruiter@godaddy.com
Please note that GODADDY does not accept unsolicited resumes from recruiters or employment agencies.
To submit your application to this position, please click Apply . On the next screen, after you click Apply, click Create to establish your candidate account. If you have previously created a candidate account, please slick Sign-In and use that account to complete your application.
Job ID R006162
Apply
Benefits
Healthcare

GoDaddy helps keep employees fit and healthy with generous health benefits. From the best medical, vision, dental, and disability to on-site health and wellness assessments and employee assistance plans.

Tuition Reimbursement

GoDaddy is a strong believer in the value of higher education. The Education Reimbursement Program encourages our employees to pursue further education and advancement at the company.

Professional Development

GoDaddy offers programs to help advance the careers of our employees. Programs include instruction led by our trainers, as well as opportunities for Tuition Reimbursement.

PTO

GoDaddy encourages employees to take time away from work to Live Passionately. GoDaddy goes above and beyond to provide opportunities to enjoy time away from work and we provide generous time away to rest & recharge.

Work/Life Balance

We know that maintaining a work/life balance is the key to success. At GoDaddy, we provide many perks and amenities to help facilitate this balance.

Retirement Plans

GoDaddy looks closely at the retirement provisions and provides a competitive 401k employer match program. Our retirement plans are designed to fund a comfortable retirement for our employees.
The amazing thing about GoDaddy wasn't that we were able to define a company standard and have that standard meet or exceed our goals in defining it. The amazing thing was how open the teams were to joining forces to investigate, decide, evangelize and engage on a change like this.
Chris Evans, VP of Engineering
I haven't met a developer yet who doesn't want to change the world for the better with their work.
Blake Irving, GoDaddy Board Director & Former CEO
The product team combines data and customer insight to deliver impactful experiences around the world. Working here is an opportunity to make a difference globally by helping individuals make a living and bring their ideas from inception to reality.
Steven Aldrich, Chief Product Officer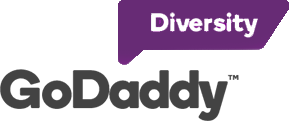 Our diverse employee population reflects the customers we serve. We support and celebrate everyone on our team through our Employee Resource Groups, open and inclusive to all.
Learn More