Experience Manager
Apply
Apply Later
Location Belgrade, Serbia
About GoDaddy
GoDaddy powers the world's largest cloud platform dedicated to small, independent ventures. With 19 million customers worldwide, GoDaddy is the place people come to name their idea, build a professional website, attract customers and manage their work. Our mission is to empower entrepreneurs everywhere, making opportunity more inclusive for all. To learn more about the company visit www.GoDaddy.com.
The Experience Manager will be responsible for the delivery of customer service experience throughout the site. The Experience Manager will work in line with Workplace manager to create a seamless service towards all employees and guests visiting the facility, they will ensure that all employees are assisted in a calm, confident, positive and proactive manner at all times.
The Experience Manager should be comfortable in using a multitude of customer service skills to meet the wide and varied requirements of the role and will act as ambassadors to the client brand at all times.
Provide an exceptional customer service experience to all colleagues and guests visiting the site
Office administration and other administrative ad-hoc tasks
Smooth and streamlined working relationship with key stakeholders to ensure service excellence at all times
Excellent multi-tasking skills being able to manage multiple situations in a calm, professional manner
Have extensive knowledge of the local area, amenities, places of interest and will be able to communicate these confidently and articulately to employees and guests
Use operational knowledge of the facility to provide swift resolution to any challenges experienced by employees or guests
Regular interaction with Facilities, Site Services, Housekeeping and Food Service teams to ensure service excellence at all times
Report all service shortcomings affecting the guest experience within appropriate areas to the workplace manager
Maintain personal awareness of all site and team procedures, embracing and implementing new procedures swiftly when received from Senior Management
Support the Management team with continuous improvement to services and procedures
Management of vendors and suppliers as needed by property
Effective management of any applicable site or office budgets
Safely managing any direct reports
Promote a health and safety culture throughout sites in order to mitigate workplace risks to all building users
Work with Guest Services to provide on the day management and oversee the running of local, site-based events
Please note that GODADDY does not accept unsolicited resumes from recruiters or employment agencies.
To submit your application to this position, please click Apply . On the next screen, after you click Apply, click Create to establish your candidate account. If you have previously created a candidate account, please slick Sign-In and use that account to complete your application.
Job ID R008358
Apply
Apply Later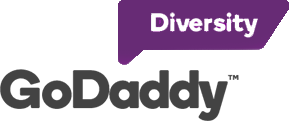 Our diverse employee population reflects the customers we serve. We support and celebrate everyone on our team through our Employee Resource Groups, open and inclusive to all.
Learn More