Senior Analyst - Product Analytics
Apply
Apply Later
Location Austin, Texas; Kirkland, Washington; San Francisco, California; Scottsdale, Arizona; Sunnyvale, California; Tempe, Arizona
About GoDaddy
GoDaddy powers the world's largest cloud platform dedicated to small, independent ventures. With 19 million customers worldwide, GoDaddy is the place people come to name their idea, build a professional website, attract customers and manage their work. Our mission is to empower entrepreneurs everywhere, making opportunity more inclusive for all. To learn more about the company visit www.GoDaddy.com.
Senior Analyst – Product Analytics

We are looking for a Senior Business Analyst in Product Analytics who has a passion for data and proactively supplying their business partners with insights. You know and love working with analytic tools and exploring new data, can write excellent SQL and scripts, build insightful and actionable multivariate drivers models, are very effective and efficient at creating visual dashboards in Tableau, and can use your technical skills and creative approaches to solve some unique problems in the Business Intelligence space.

You'll work closely with Product, Engineering, Marketing, Finance, and the Business Analytics community driving product strategy and action through high-quality and timely data analysis and thoughtful recommendations. You will be helping to uncover insights, trends and opportunities that will drive the Product Growth Team's initiatives. Our overall goals are to increase business value by increasing customer lifecycle metrics, such as conversion and retention, and equally importantly to increase the value our small business customers get from our products by helping customers find and use features and capabilities that help them succeed online. You are an advocate for your customers, and you have a sense of ownership.
Responsibilities:
Use data to tell a story. Make insights and recommendations to help acquire new customers, reduce customer attrition, and grow our revenue.
Use data mining techniques to drive product strategy and find new growth opportunities.
Perform large-scale data analysis and develop effective multivariate models for drivers' analysis, segmentation, classification, optimization, time series, website behavior, etc..
Build dynamic and rich dashboards using out-of-box features, customizations, and visualizations.
Work with a team of analysts in the collection and dissemination of company performance via multiple reporting tools/methodologies.
Be an internal leader in finding data-driven insights that impact the business; coach and mentor more junior analysts
Interact with business partners to understand their goals and objectives, develop analytic requirements, provide answers to business questions, make recommendations, and join forces in driving business improvement and optimization.
Figure out what's important to the business, to specific partners, and intuit core needs from stakeholders before they even realize they need it. Be proactive in identifying and executing on priorities that will move the needle for the business.
Explore and recommend emerging technologies and techniques to support/enhance BI landscape components. 
Ability to work in an agile, fast-paced environment, juggling disparate tasks and balancing short- and long-term objectives
​
Requirements:
BS/BA in quantitative field such Mathematics, Statistics, Computer Science, Engineering, Finance, etc. (advanced degree preferred)
5+ years of relevant work experience in analytics, preferably in SaaS or consumer subscription space.
Experience with free trial and/or freemium business models
5+ years of experience with SQL (SQL, HiveQL) including optimization
3+ years of experience with multivariate analytical & ML techniques, including regression, decision trees, clustering, trend analysis, and forecasting
2+ years of experience with open source data science tools (Python, R, PySpark preferred)
5+ years of experience with business intelligence tools (Tableau preferred)
5+ years of experience working with either Hadoop and/or an MPP system.
Familiarity with ETL implementation and maintenance and a working understanding of schema design and dimensional data modeling
Experience with web analytics tools (Google Analytics, Mixpanel, etc.)
Advanced user of Microsoft Office tools such as Excel, Powerpoint
Excellent communication skills including the ability to identify and communicate data driven insights
Prior consulting experience preferred
​
Location: Kirkland WA, San Francisco or Sunnyvale, CA preferred. Scottsdale, Tempe AZ or Austin TX considered.
GoDaddy is proud to be an equal opportunity employer. We will not discriminate against any applicant or employee on the basis of age, race, color, creed, religion, sex, sexual orientation, gender, gender identity or expression, medical condition, national origin, ancestry, citizenship, marital status or civil partnership/union status, physical or mental disability, pregnancy, childbirth, genetic information, military and veteran status, or any other basis prohibited by applicable federal, state or local law. GoDaddy will consider for employment qualified applicants with criminal histories in a manner consistent with local and federal requirements.
If you need assistance completing an application for a position with us, please reach out to our Recruiting Team at Recruiting@godaddy.com
Please note that GODADDY does not accept unsolicited resumes from recruiters or employment agencies.
To submit your application to this position, please click Apply . On the next screen, after you click Apply, click Create to establish your candidate account. If you have previously created a candidate account, please slick Sign-In and use that account to complete your application.
Job ID R007974
Apply
Apply Later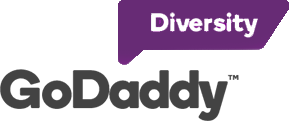 Our diverse employee population reflects the customers we serve. We support and celebrate everyone on our team through our Employee Resource Groups, open and inclusive to all.
Learn More