Overview
GoDaddy engineers are shifting the global economy to support small businesses worldwide to create beautiful online experiences for their customers that help them grow and manage their business. We work fearlessly to build innovative solutions, platforms and business applications tailored to the unique needs of the small business owner. Using a collaborative, agile, small team approach we make cutting edge technologies simple and effective. Our team of technologists do the heavy lifting, so our customers can focus on making their dreams come true.
Success Profile
What makes a successful Software Engineer - Full Stack Front-End employee at GoDaddy?
Check out the traits we're looking for and see if you have the right mix.
Problem-solver

Focused

Organized

Self-starter

Strategic

Visual
Adaptable

Detail-Oriented

Communicator

Multi-Tasker

Creative

Perceptive

Tech Savvy

Quick-Thinking
Job Description
About GoDaddy
GoDaddy powers the world's largest cloud platform dedicated to small, independent ventures. With 19 million customers worldwide, GoDaddy is the place people come to name their idea, build a professional website, attract customers and manage their work. Our mission is to empower entrepreneurs everywhere, making opportunity more inclusive for all. To learn more about the company visit www.GoDaddy.com.
We've adapted our hiring process in response to COVID-19.  To learn more about what GoDaddy is doing differently click here.
GoDaddy is looking for a full-stack front-end engineer to join our UX Platform web team in Kirkland, Tempe, or as a remote contributor. The team is responsible for building & maintaining all of our cross cutting user experience technologies (Design System, Shared Wayfinding, etc.). Hundreds of front-end engineers across all of GoDaddy's product teams use these platform technologies every day to help our small business customers start, grow and run their venture. If you have the passion, enthusiasm and ability to create compelling web and mobile interactions for customers on their way to making their small businesses great, we would like to talk to you!
GoDaddy's (NYSE: GDDY) mission is to radically shift the global economy toward life-fulfilling independent ventures. With over 19 million customers worldwide and more than 78 million domain names under management, GoDaddy gives small business owners the tools to name their idea, build an appealing online presence, attract customers and operate their business. We are looking for a full-stack engineer with a front-end focus to be a part of our team working on the next generation of user experiences for our customers. We are a dynamic and growing company that loves what we do and are looking for passionate people to share our vision. We focus on mobile first design and interactions that will help solve the problems and needs for people trying to be great at what they do in their small business. The development stack includes both Web (React) & Node.js development along with other modern front-end and back-end technologies including ES2019, Webpack, CSS-in-JS tooling, and deployment to AWS services including EKS & DynamoDB. We manage a growing base of contributors from other teams at GoDaddy on our JavaScript platform resources. As true participants in Open Source we also contribute code and our learnings (good and bad) back to the Open Source community (Check our GitHub page: http://github.com/godaddy). You will have the opportunity to help make more of our work Open Source and work with the community to help foster its success. The ideal candidate will be passionate about doing the right thing for the customer and want to learn and grow with new technologies and opportunities. If you want to work with smart people doing work that will be used by millions of people every day, we would like to talk to you!
Responsibilities:
Write great code and create unit and integration tests that prove it.
Participate in implementation and maintenance of a client and server side JavaScript platform enabling personalized interactions with customers.
Perform code reviews and participate in suggesting and supporting coding best practices.
Participate in devops, release, and on-call activities in support of the platform.
Engage with engineers across the company to solve problems that span multiple teams.
Participate in ensuring a high quality and performant system that engages and delights customers.
Understand the nuances between browsers and provide advice and guidance to other developers on handling those nuances.
Contribute to Open Source projects related to the tech stack and domain of our products.
Support other engineers in the team.
Requirements:
You enjoy working on leading edge technologies and languages like Node.js, ES2019, React, GraphQL or TypeScript.
You have a strong understanding of core web technologies: JavaScript, CSS3-4, HTML5, React, and CSS-in-JS (such as Lineria, or Styled Components).
You have experience working with highly agile development teams.
You have experience using git and git-based workflows.
You work closely with a team of experts across disciplines to design and implement very high quality code.
You have used multiple "last mile" technologies such as grunt, gulp, or webpack to ship production-ready software.
You have experience with and are capable of creating RESTful APIs to power web applications. Experience with other technologies such as Relay, GraphQL or WebSockets a plus.
You have experience with Devops and understand what deployment means using systems like docker, AWS and/or Kubernetes.
You have been active in the professional development community for at least 3 years.
Please note that GODADDY does not accept unsolicited resumes from recruiters or employment agencies.
To submit your application to this position, please click Apply . On the next screen, after you click Apply, click Create to establish your candidate account. If you have previously created a candidate account, please slick Sign-In and use that account to complete your application.
If you need assistance or have any questions, please send an email to myrecruiter@godaddy.com.
Job ID R008166
Apply
Benefits
Healthcare

GoDaddy seeks to make health coverage available for employees and family members. While options differ by country, our goal is to ensure the right care in the right place at the right price.

Professional Development

GoDaddy offers programs to help advance the careers of our employees. Programs include instruction led by our trainers, as well as opportunities for Tuition Reimbursement.

Time Away From Work

GoDaddy encourages employees to take time away from work to Live Passionately. GoDaddy complies with the provisions in each of the countries we do business, but we go above and beyond to provide opportunities to enjoy time away.

Saving for Retirement

GoDaddy looks closely at the retirement provisions offered in each country. Our retirement plans are designed to fund a comfortable retirement and are usually funded by employee and employer contributions.

Locations

At GoDaddy, we choose open and convenient locations as we want our offices to reflect our culture. We have open architecture and feature bold designs. In many locations, we feature dining facilities with great healthy choices.

Perks and Amenities

GoDaddy seeks to find vendor partners who provide discounts on products and services ranging from electronics to pet insurance to home and auto insurance. We understand that it pays to shop around for the best deals and we are happy to help you by combining the purchasing power of GoDaddy employees.
The amazing thing about GoDaddy wasn't that we were able to define a company standard and have that standard meet or exceed our goals in defining it. The amazing thing was how open the teams were to joining forces to investigate, decide, evangelize and engage on a change like this.
Chris Evans, VP of Engineering
I haven't met a developer yet who doesn't want to change the world for the better with their work.
Blake Irving, GoDaddy Board Director & Former CEO
The product team combines data and customer insight to deliver impactful experiences around the world. Working here is an opportunity to make a difference globally by helping individuals make a living and bring their ideas from inception to reality.
Steven Aldrich, Chief Product Officer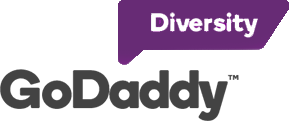 Our diverse employee population reflects the customers we serve. We support and celebrate everyone on our team through our Employee Resource Groups, open and inclusive to all.
Learn More