Data Center Tech II
Apply
Apply Later
Location Amsterdam, Netherlands
About GoDaddy
GoDaddy powers the world's largest cloud platform dedicated to small, independent ventures. With 19 million customers worldwide, GoDaddy is the place people come to name their idea, build a professional website, attract customers and manage their work. Our mission is to empower entrepreneurs everywhere, making opportunity more inclusive for all. To learn more about the company visit www.GoDaddy.com.
We're there to help people easily start, confidently grow and successfully run their own ventures by working 24/7/365 customer care operations. To make this happen, Go Daddy Data Center Operations is looking for a data center rock star level II in Amsterdam, The Netherlands. The team supports data centers located on co-locations in Amsterdam.
Responsibilities
Provide on-site physical and virtual support of technology infrastructure
Deploy and configure Windows and Linux server operating systems
Prioritize requests and deploy servers to meet deadlines
Install and support Windows & Linux operating systems
Perform hardware maintenance on mission critical systems (storage, network, servers)
Accomplish inventory control for servers, components and cables   
Respond to regular phone or ticket requests/incidents/change orders from 24x7 Operations Center
Accomplish other tasks and projects as assigned by management
Diagnose and repair various network, software, and hardware configuration issues
Install and remove server, network, and infrastructure equipment
Receive, unbox, and move assets from building loading dock to the data center
Update and maintain corporate asset and inventory management system with all moves, adds, and changes
Communicate with customers via email, lync, and corporate ticketing system
Perform daily walk-throughs of the environment to check for system faults and escalate
Attending in projects and capable to fulfill the role as a technical project lead
Cable infrastructure and hosts per industry guidelines
Requirements/Pré:
2 year or more experience working with Linux at the command line
4 or more years of experience troubleshooting PC and server hardware
4 or more years working in an Information Technology department
Experience working in a large data center (100+ servers) is preferred
Base level knowledge of cloud fundamentals and computing
Able to write and adjust management documentation
Must have excellent verbal and written communication skills (English required)
Demonstrated ability to manage and multi-task all critical programs and projects
Ability to achieve specific results from general direction
Ability to lift 50lbs repeatedly throughout shift on a daily basis.
Walk/move about the data center facility for up to 85% of shift time.
Ability to determine the best course of action based on extremely complex issues in a time-pressured environment
Ingenuity to find creative solutions for complex problems
These next pieces aren't required, but nice to have:
MCP Certification
Prince2 certified or at least three years of project experience.
A+, Server+, Network+ certification
At least 2 year's experience in the data center world
Exceptional team player -- willing to go above and beyond to ensure tasks are completed.
At least two work references (Go Daddy will only contact references after agreement of the job candidate)
Contracted Hours
40 hours / week  based on shifts from Monday till Sunday in evening and night shifts including the weekends 
Salary
In consultation
Please note that GODADDY does not accept unsolicited resumes from recruiters or employment agencies.
To submit your application to this position, please click Apply . On the next screen, after you click Apply, click Create to establish your candidate account. If you have previously created a candidate account, please slick Sign-In and use that account to complete your application.
Job ID R007067
Apply
Apply Later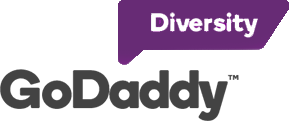 Our diverse employee population reflects the customers we serve. We support and celebrate everyone on our team through our Employee Resource Groups, open and inclusive to all.
Learn More