Hiawatha Office
Location Spotlight
Location Facts and Features:
At 74,000 sq feet, GoDaddy's Hiawatha office has the space for some great employee-friendly amenities such as a fitness center, locker rooms, yoga room, a game center, a slide and swings with a beanbag area, a Secret Speakeasy Bar – featuring a Police Box Doorway, and even an original GoDaddy stock car inside the café!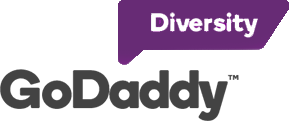 Our diverse employee population reflects the customers we serve. We support and celebrate everyone on our team through our Employee Resource Groups, open and inclusive to all.
Learn More