Engineering
Engineering at GoDaddy
At GoDaddy we build technology that launches peoples' dreams, fuels business growth, and impacts economies by the millions. This requires a suite of tools that operate together seamlessly, a reliable platform that scales globally, and products that are both user-friendly and a force-multiplier for good. To make all of this work today and every day means we have so much more to learn, solve, change, and accomplish. Get to know our Engineering department and see our Engineers in their domain.
What is it like to be a software engineer at GoDaddy?
Being selected for GoDaddy Engineering is a rigorous process. We care about clean code, and great developer practices. We have engineers from other teams participate in a team's interview to ensure that we're hiring for GoDaddy first, then the particular team secondary. This is to keep your career development and growth at GoDaddy as open as you want it to be. Additionally, we annually hold a week-long TechFest that brings all GoDaddy developers under one room to map out the road ahead.
Join Us and impact the way small business is done
We are an agile organization in both practices and mindset. All of our products sit on a single platform. While we share the same CI/CD and TDD practices, we cater to every facet of technology. All teams operate in at least two or more geo locations and stay close with Slack/Zoom technologies. Whether it be products, platforms, security, or infrastructure, we want your skill set. Join us and make your next greatest work something that impacts the way small business is done around the world.
Meet some Engineers
See All Engineering Jobs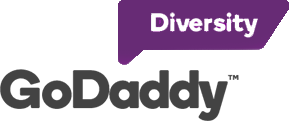 Our diverse employee population reflects the customers we serve. We support and celebrate everyone on our team through our Employee Resource Groups, open and inclusive to all.
Learn More