Austin Office
Location Spotlight
Location Facts and Features:
Austin employees enjoy not one but two sweet office spaces situated downtown. Both locations are on Congress just a few blocks apart, close enough for teams in each building to join forces. Commuter benefits and easy access to public transportation make getting to work a breeze.
Our Sales Office features 360 degree views of downtown Austin and Town Lake, and has nearly 50,000 square feet of space designed with our customers and our culture in mind. The Austin corporate offices clock in at 33,000 square feet of space just a few blocks from the Capitol.
Austin is known for food and coffee, and GoDaddy's offices are no exception. Employees enjoy kitchens stocked with snacks and drinks, and both offices are equipped with full service Houndstooth Coffee espresso bar.
Both offices are designed with both our customers and culture in mind. There are large open workspaces and no private offices making it easy for collaboration and transparency to thrive. Photos of smiling customers throughout both office spaces, and our StoryTeller's Wall is filled with postcards from Main Street Hub employees sharing their favorite local business stories.
All of these perks and benefits help us attract and retain outstanding colleagues, who will in turn do great work for our local business customers -- which is, after all, why we're all here.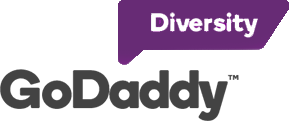 Our diverse employee population reflects the customers we serve. We support and celebrate everyone on our team through our Employee Resource Groups, open and inclusive to all.
Learn More